Would you like to find the closest gas station around you now? Use the map to locate gas stations near your current location.
Find a gas station nearby

Locations:
About the fuel locator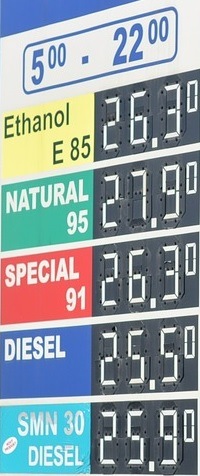 This website offers a simple and easy-to-use fuel locator, after you've selected the category (such as 'Diesel' or 'Open 24 hours'), or a particular gas company (such as Shell or BP) from the menu, you'll be presented with maps that will show you exactly where are the gas stations close to you now.
In the United States, there are variety of petrol stations, some offers full service while others only provide limited services such as car wash, some are open all day long while others have fixed hours of operation, and might be closed on Sunday, also, in some filling stations, the gas is cheaper than in others, view information about the prices of gas in the image below.
Disclaimer
The website is not associated with any fuel company and cannot guarantee that you will find a gas station near you. With that said, we are doing our best to provide useful information and obviously, directions to the nearest gasoline station.